What is Alec Benjamin's net worth? Is Alec Benjamin dating?
Introduction
Alec Benjamin is an American singer-songwriter who is best known for his songs Water Fountain, Let Me Down Slowly, End of the Summer, I Built A Friend, and Paper Crown.
Benjamin released his debut album "These Two Windows" in May 2020.
Biography
He was born on May 28, 1994, in Phoenix, Arizona, USA.
Alec has an older sister named Logan.
On October 5, 2010, Benjamin started his YouTube channel that has over 3.71 million subscribers.
After high school, he enrolled at the University of Southern California.
On April 22, 2013, he released his debut mixtape "America" via White Rope.
In 2014, he signed with Columbia Records.
In August 2016, Alec released the music video for "The Water Fountain," which is closing in on 27 million views since it debuted. He said about the song:
"It's a video that's very similar to the place I grew up in."
America's Got Talent
In May 2017, Merrick Hanna used Benjamin's song "I Built a Friend" in a dance audition for America's Got Talent.
Narrated For You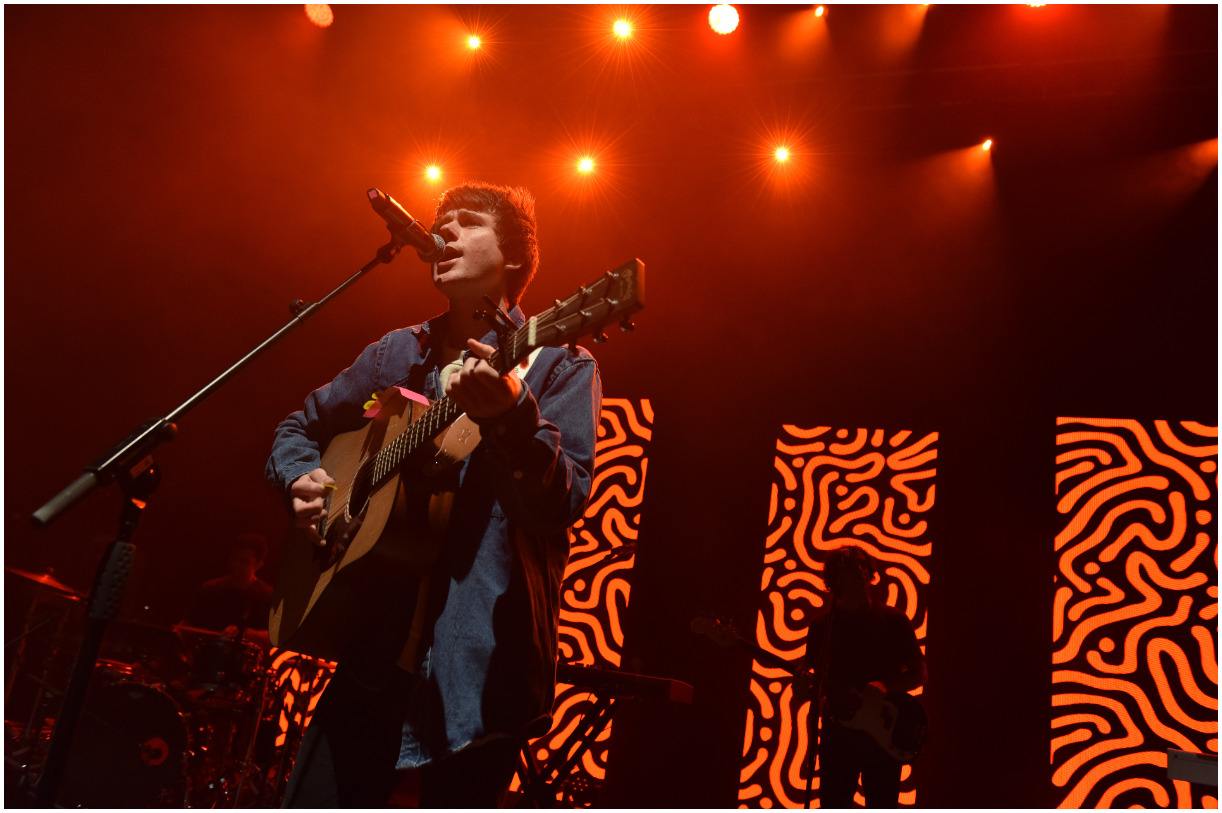 He released his "Narrated For You" EP in late 2018 via Atlantic.
The album includes the songs Oh My God, Let Me Down Slowly, and Mind is a Prison.
"Let Me Down Slowly" was originally released as a solo version in 2018. Alec said about the song for Billboard:
"It's just about feeling like you're at somebody else's mercy where you really still care about somebody but they kind of hold all the cards and it was kind of like a helpless feeling."
"Let Me Down Slowly" was certified Gold in Canada. In 2019, it was re-released as a duet with singer Alessia Cara.
After he has released "Narrated For You," Benjamin started his own US tour. In 2019, the EP reached number 127 on the US Billboard 200.
In December 2019, Benjamin released the music video for "Mind Is A Prison." It has over 5 million views on YouTube and is part of his first debut album. The artist said about Mind Is A Prison:
"This song is just about how I overthink everything."
Alec went on to say:
"Especially all this new music and all these new decisions that I've had to make."
Debut Album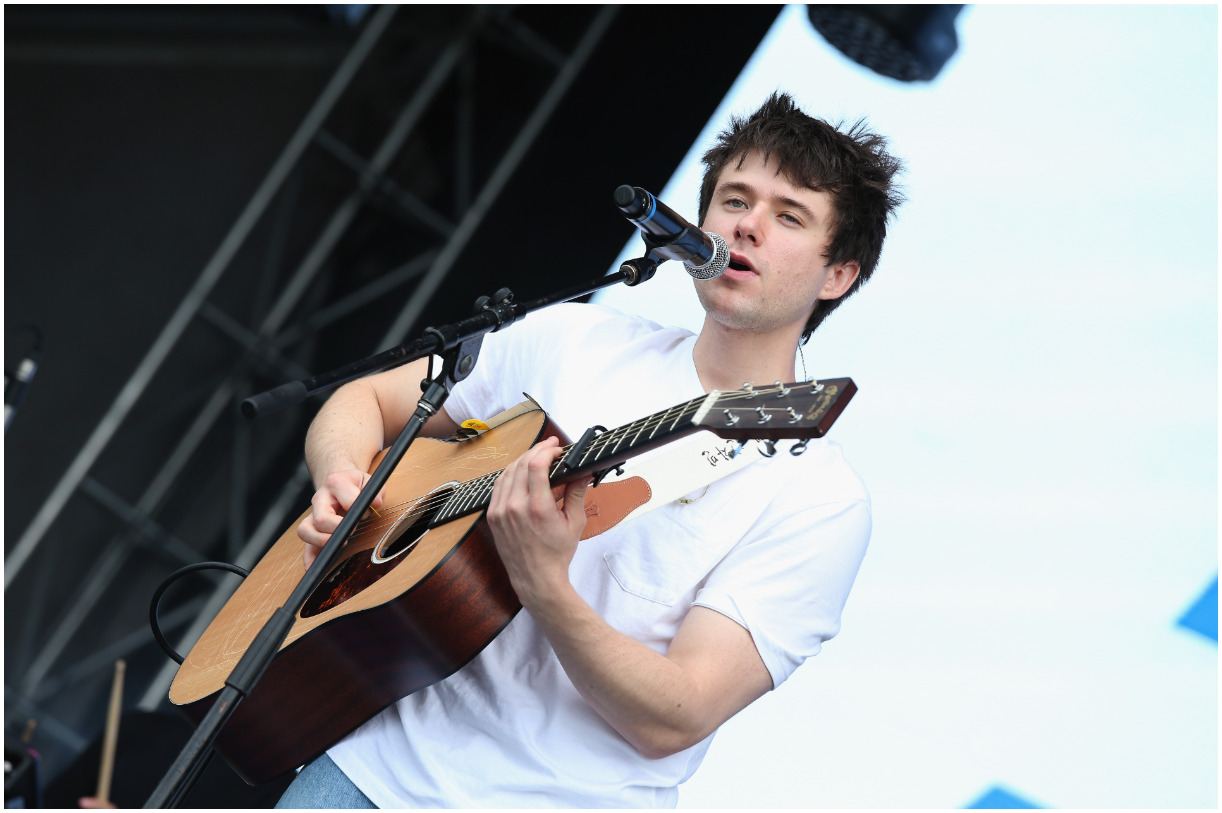 In May 2020, Alec released his debut studio album, titled – "These Two Windows" via Warner Music.
Benjamin said about the album: "I worked harder on this debut album than anything I've ever done in my entire life."
The songs on the album are:
Mind Is A Prison
Demons
Oh My God
The Book of You & I
Match in the Rain
Jesus in LA
I'm Not a Cynic
Alamo
Must Have Been the Wind
Just Like You
His second album, (Un)Commentary, was released on April 15, 2022.
Wife/Girlfriend
Alec Benjamin is not married. Also, there is no information about Benjamin's current girlfriend.
He tweeted in 2016: "I had a girlfriend once. she slept over." Alec also wrote: "I woke up. All of my underwear was gone."
In 2017, Benjamin said that he wrote the song "Let Me Down Slowly" about an experience with an ex-girlfriend.
READ MORE: Facts about Cheli Madrid
Height
Benjamin is 5'11" (180 cm) tall.
Quotes
"I think stories are the best way to transmit an emotion, because language is flawed."
"I never view myself at the top of something, [but] always at the bottom, looking up."
"I'm a very OCD person. I'll do one thing to complete exhaustion." (Time)
"My mind is a prison."
"I think if music didn't have lyrics it probably wouldn't have interested me as much."
"I only use music as a vehicle to express my feelings."
READ MORE: Is Struggle Jennings married?
Trivia
Alec's music is inspired by artists such as Ben Gibbard, Paul Simon, John Mayer, and Eminem. He actually said:
"I am heavily influenced by Eminem's ability to tell stories."
Another famous American singer-songwriter is Conor Oberst.
Alec Benjamin – Net Worth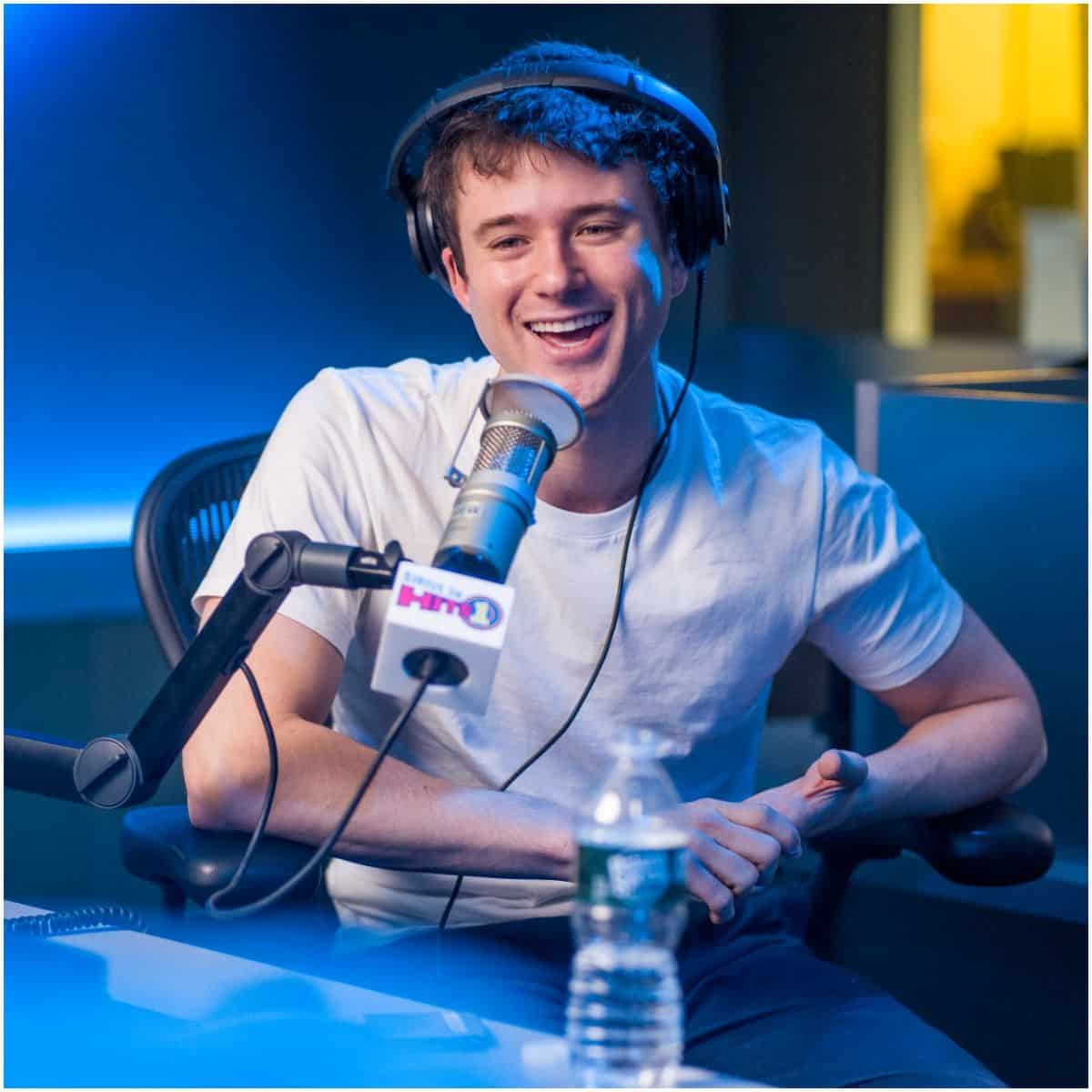 Benjamin earned most of his wealth from releasing his albums (These Two Windows and (Un)Commentary) and mixtapes (Narrated for You and America).
He also served as a songwriter for artists such as Jon Bellion. Another stream of revenue for Alec is the sold tickets to his concerts.
In addition, Benjamin makes money from advertisements on his popular YouTube channel which has over 1.2 billion views – meaning about $3.6 million in revenue, before state taxes. He also sells merch on alecbenjamin.store.
Therefore, American singer-songwriter Alec Benjamin has an estimated net worth of $3 million.
READ THIS NEXT: Who is Pastor Troy?