What is Brandon Novak's net worth?
Introduction
Brandon Novak, nicknamed – The Dreamseller, is an American actor, stuntman, author, and skateboarder, who is best known for appearing in the Jackass films.
Biography
He was born on December 10, 1978, in Baltimore, Maryland, USA.
Brandon got his first skateboard at age seven.
Novak first gained fame as a professional skateboarder with the Powell-Peralta team, a skateboard company founded by Stacy Peralta and George Powell.
From 2004 to 2006, he performed in 16 episodes of Viva la Bam, a reality TV series that followed Bam Margera.
In 2006, Novak appeared in Jackass Number Two documentary.
In 2008, he starred in "Where the #$&% Is Santa?," a reality comedy film in which also appeared Mark the Bagger and Bam Margera.
Also in 2008, Brandon wrote a book about his life, titled – "Dreamseller." In the book, Novak writes about how drug addiction destroyed his professional career and almost his life. Novak said that Bam Margera convinced him to write the book.
In 2010, he appeared in Jackass 3D — the third film in the Jackass film series. Others who performed in the film are – Ehren McGhehey, Johnny Knoxville, Dave England, Jason "Wee Man" Acuña, Bam Margera, Chris Pontius, Steve-O, Preston Lacy, and Ryan Dunn. Brandon also appeared in Jackass 3.5 — the sequel to Jackass 3D.
In 2010, he was sentenced to 11–23 months in prison for trying to pass a fake prescription for Xanax at a Walgreens.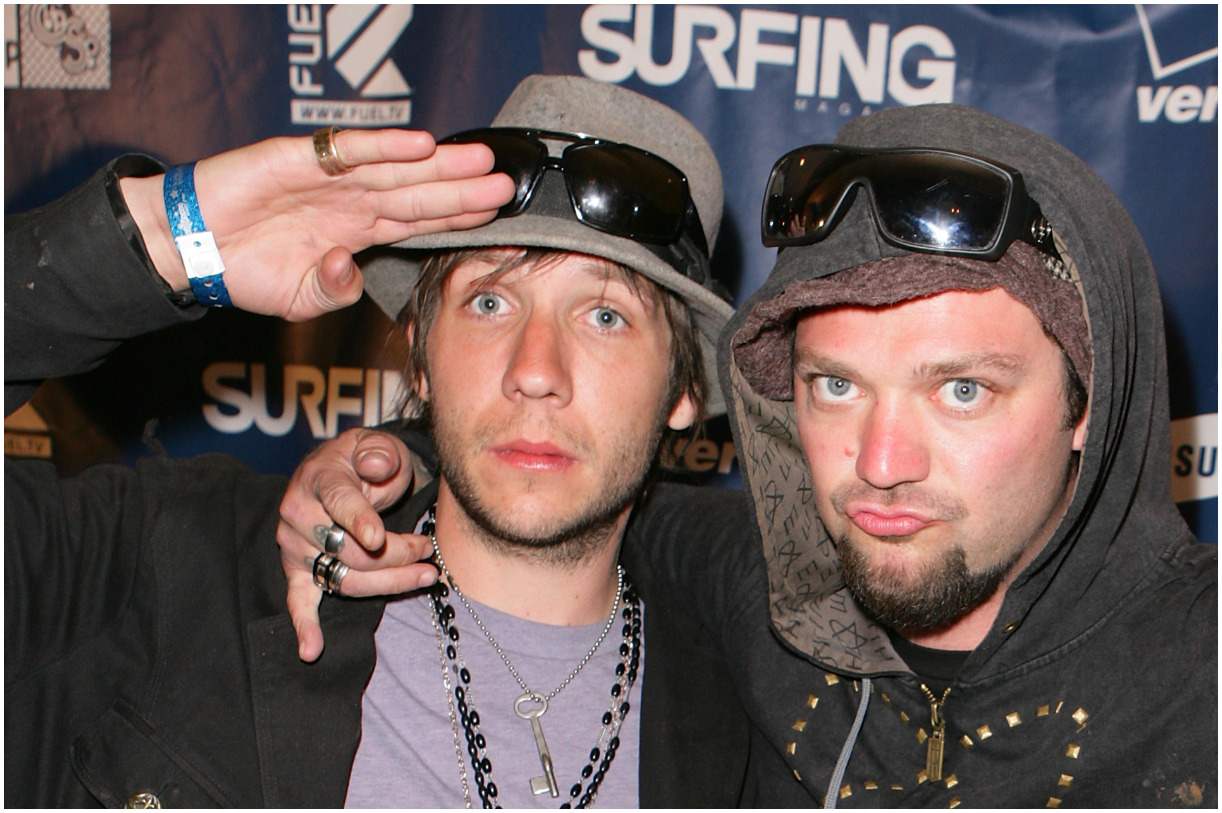 In 2011, Novak said on Radio Bam that he has used his cellmate's urine to pass a drug test while locked up. EOnline reported that he went back to jail for 10 months.
Overcoming Drug Addiction
Novak was a heroin addict for 21 years. From the age of 17 to the age of 35, Brandon has landed himself in 13 treatment facilities to get help with his drug addiction.
At some point, his mother went to church with one last prayer. She prayed: "God, please cure him, kill him, or kill me because I can't take it anymore."
Novak has been sober since May 2015. He said in a Reddit AMA: "Once I got clean, I stayed clean, and I didn't have to tell people I was." Brandon went on to say: "My actions were proving the difference."
During an interview, Novak said:
"The disease of addiction is not a death sentence." 
Brandon later added:
"Your history does not have to dictate your future and as long as you are breathing it's not too late."
Novak started to work for Banyan Treatment Center in Pompano Beach, Florida, in September 2016.
In 2020, Brandon penned the book "The Streets of Baltimore," which details his rise to stardom on MTV's show "Viva La Bam."
In 2021, Novak appeared in the documentary – "Can i Die on Camera?"
Wife/Girlfriend
Brandon Novak dated his girlfriend Mandy from 2007 to 2010.
After he broke up with Mandy, Novak started to date Abbey Remmington.
Children
He has a son Jackson Andrew (b. on December 5, 2005).
Quotes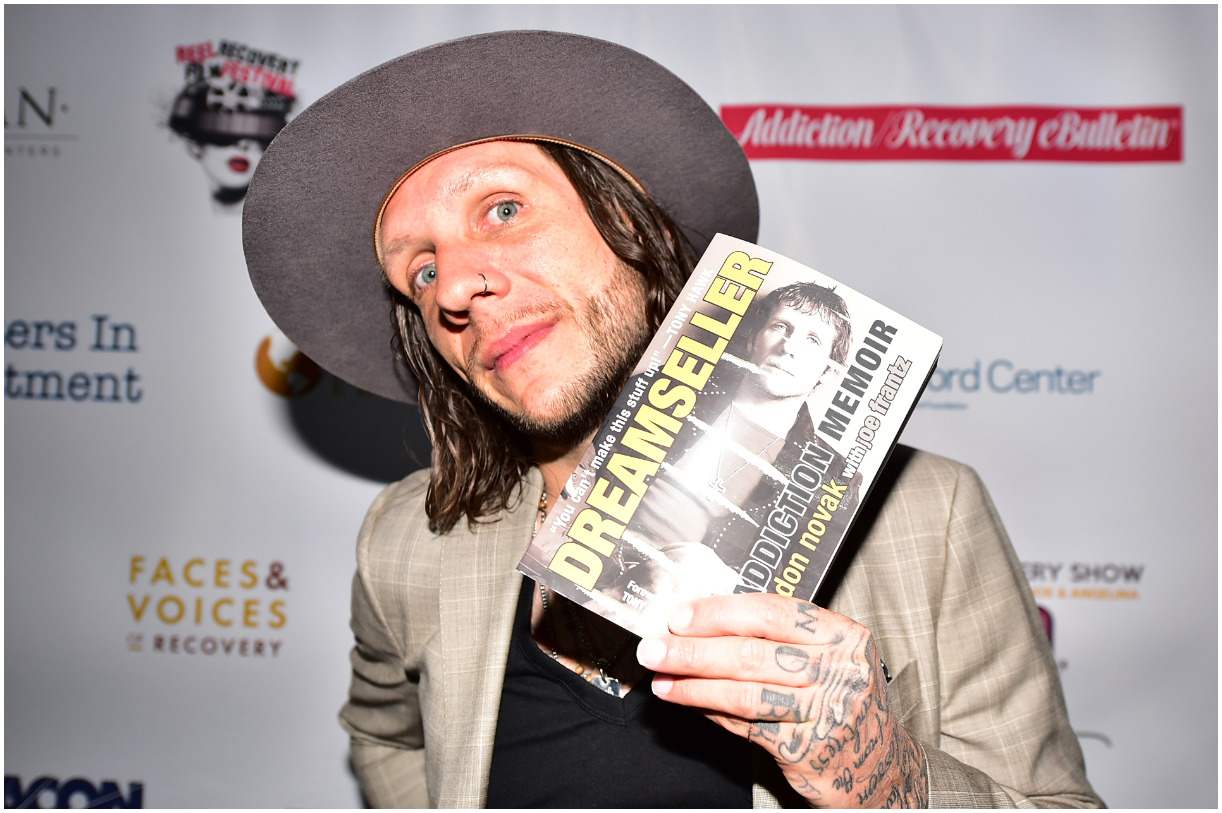 "Life is too short not to take advantage of every given moment."
"Skateboarding is truly the love of my life, and it scared me to think that I let it slip through my fingers because of drugs."
"As long as you're breathing, it's never too late."
"My life is lived forwards and learned backwards."
READ MORE: James Corden Quotes
Brandon Novak – Net Worth
Novak earned most of his wealth from appearing in over 26 movies, TV series, and documentaries, including – CKY3 and 4, Bam's Unholy Union, Haggard, Viva La Bam, Can i Die on Camera?, Minghags, Jackass movies, and Bam Margera Presents: Where the#$&% Is Santa?.
Novak's YouTube channel has over 58k subscribers.
He's the author of "Dreamseller: An Addiction Memoir" and "The Streets of Baltimore."
Brandon has also appeared on the SIRIUS Satellite Radio show Radio Bam.
Novak has also made money from sponsors, especially Gatorade.
Therefore, stunt performer Brandon Novak has an estimated net worth of $300,000.
READ THIS NEXT: Cree Summer Net Worth