What is Constance Nunes' net worth?
Introduction
Gearheads the world over have tuned in to watch Car Masters: Rust to Riches since 2018.
If audiences aren't tuning in to watch Mark Towle and his team execute classic car makeovers and have a hand in building vehicle props for movie studios, then they're probably tuning in for a totally different reason.
And that reason is likely to be Constance Nunes.
The Portuguese-born beauty wows car aficionados with a whole other level of glamour and a sassy attitude—but she's still just an automotive junkie at heart.
The Origin Story
Constance Maria Nunes was born in Los Angeles, California, on November 19th, 1989.
She was raised in LA by her Portuguese parents, and her father passed on his love of cars and engines to his young daughter.
Constance's father was a mechanic by trade and an amateur circuit racer who would take her along to his races and let her tinker around beside him as he worked on his cars.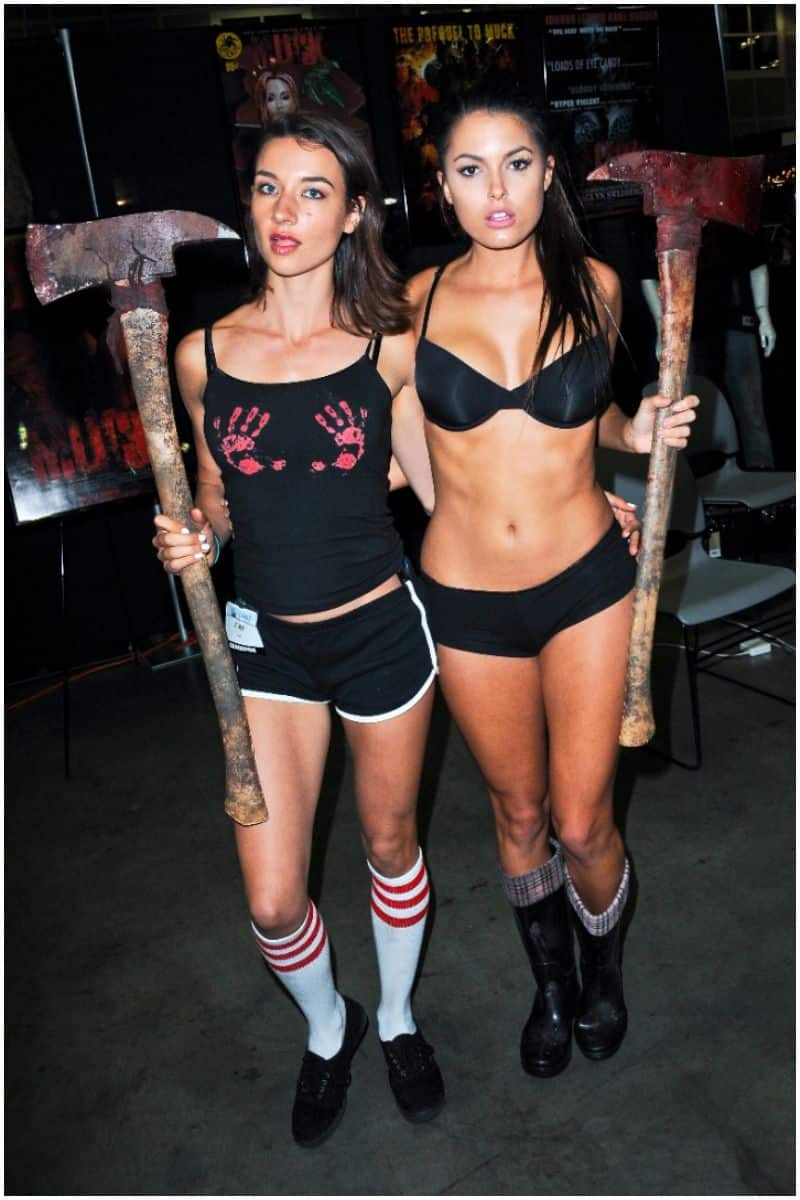 That passion has set Nunes up for great success in life. Her first—of many—modeling jobs came after she was spotted at a racing event.
Nunes has worked as a model in ads for Motorola, Jockey, Wrangler, the Kim Kardashian Hollywood Game, Reebok, and as a car model at the Long Beach Grand Prix.
She also does paid social media sponsorship for Rockstar energy drinks and VP Racing Fuels, and once—before hitting the big time via Netflix—she appeared alongside Christopher Walken in a Kia commercial that aired during the Super Bowl.
Proving again that being a motorhead serves her well, her big TV break came at the hands of a major Netflix show about car restoration, and her husband Jared is a fellow car lover.
The Love Story
Nunes notoriously stated that her dream date was a drag racing event.
She doubled down on that statement by saying that if a guy showed up in "a muscle car (…) with questionable tattoos and a Metallica t-shirt" he would have her attention.
She also explained that she doesn't like to mess around and play games.
If she's interested—according to a recent interview—she'll tell you to your face. It didn't quite go down that way when she met Jared Toller—her future husband.
When Toller first spotted Nunes at a casual get-together with friends, he knew he needed to talk to her—he just needed an ice-breaker.
Unfortunately, he had nothing, and he was a little tongue-tied over the beautiful stranger.
Fortunately, Constance was struggling to open a wine bottle at the time, and Toller was able to sweep in like a knight in shining armor to save the damsel in distress.
The rest, as they say, is history. The pair dated for several years before getting married at the elegantly vintage Newhall Mansion in Piru, California.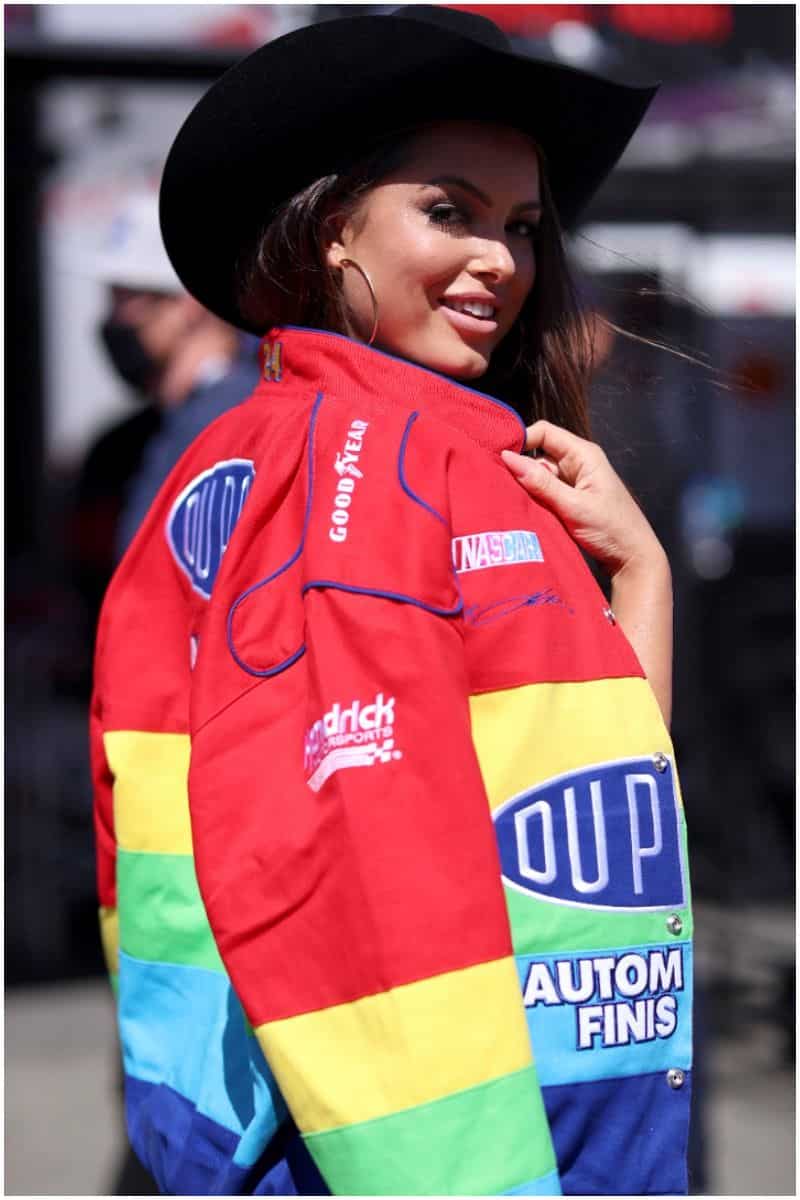 Their wedding, on February 9th, 2019, broke hearts and ended dreams for gearheads everywhere.
"I like someone who laughs at the dumb shit I say," Constance told Maxim magazine in July 2018. "I need someone who finds my sense of humor appealing and relatable."
The Elephant In The Room
There's a common misconception that this Portuguese former model doesn't really do any of the dirty work around Gotham Garage—and it's a misconception that Nunes is eager to shatter.
The LA-native knows her away around a classic car, including her own ride-or-die: Babystang.
She has sworn she will never part with her 1964 Ford Mustang, and knows the car inside and out, "like she's part of my own body."
It's probably no surprise, since Constance has owned the car—and maintained it herself—since she was 16 years old.
Constance Nunes isn't afraid to get her hands dirty with engines and tools, and describes herself as "a glam girl wrenching in a boys' world." Despite her willingness to get underneath the hood of her cars, Nunes owns one stock standard vehicle—an Audi A5.
Nunes has also worked for some of the biggest luxury car brands in the US—brands like Audi, BMW, and Ford.
After working as an aftermarket director of luxury cars, she also worked with VP Racing Fuels and Nitto Tires.
READ MORE: Thomas Petrou & Mia Hayward
Puppy Love
Constance and her husband may not be producing mini motorheads just yet, but they've already got a small addition to their family—a beautiful blue-eyed Husky named Buff.
Buff is one of the biggest stars on Constance's social media channels, and he goes everywhere with the brunette beauty.
READ MORE: Pokelawls Net Worth
Constance Nunes – Net Worth
Nunes earned most of her wealth from appearing on the Netflix series "Car Masters: Rust to Riches" and working as a model.
Constance has over 1 million followers on Instagram.
Therefore, Portuguese-born beauty Constance Nunes has an estimated net worth of $1 million. 
Ready to check out the Queen of the Car Masters? Keep up with the mechanically-minded model via Instagram here.
READ THIS NEXT: Who is Marc Daly?