Matt Ryan is an NFL quarterback who has played the majority of his career for the Atlanta Falcons.
He has had a long and successful career and has earned a massive fortune while doing so.
The Origin Story
Mathew Thomas Ryan was born in Pennsylvania, America, and attended high school and the prestigious William Penn Charter School.
He excelled in sports and went on to play division 1 football at Boston College.
Ryan had an electric collegiate career earning him the nickname 'Matty Ice' in the process.
He went on to be drafted 3rd overall to the Atlanta Falcons in the 2008 NFL draft.
Ryan became one of the highest-paid players in the NFL as a rookie and was the first Falcon rookie quarterback to start their first career game since 2001.
Matt went on to have multiple Pro Bowl seasons, an NFL MVP and Offensive Player of the Year Award, and reached the Superbowl. 
Wife
Outside of football, Matt Ryan has been married to Sarah Marshall since 2011.
In 2018, the couple welcomed two twin boys into the world.
Ryan is known for his love of quality time with his family and has been seen many times with his children on social media.
"Away from football, I'm happiest just spending time with my family and friends," Matt said.
READ MORE: Famous Female Skateboarders
Matt Ryan – Net Worth
Over the course of his 14 season NFL career, Ryan has earned multiple contracts and endorsement deals.
He was drafted with the 3rd pick in the 2008 NFL draft and went on to sign a 6-year contract worth $72 million.
As a rookie in the NFL, Matt Ryan was paid like a top 5 quarterback.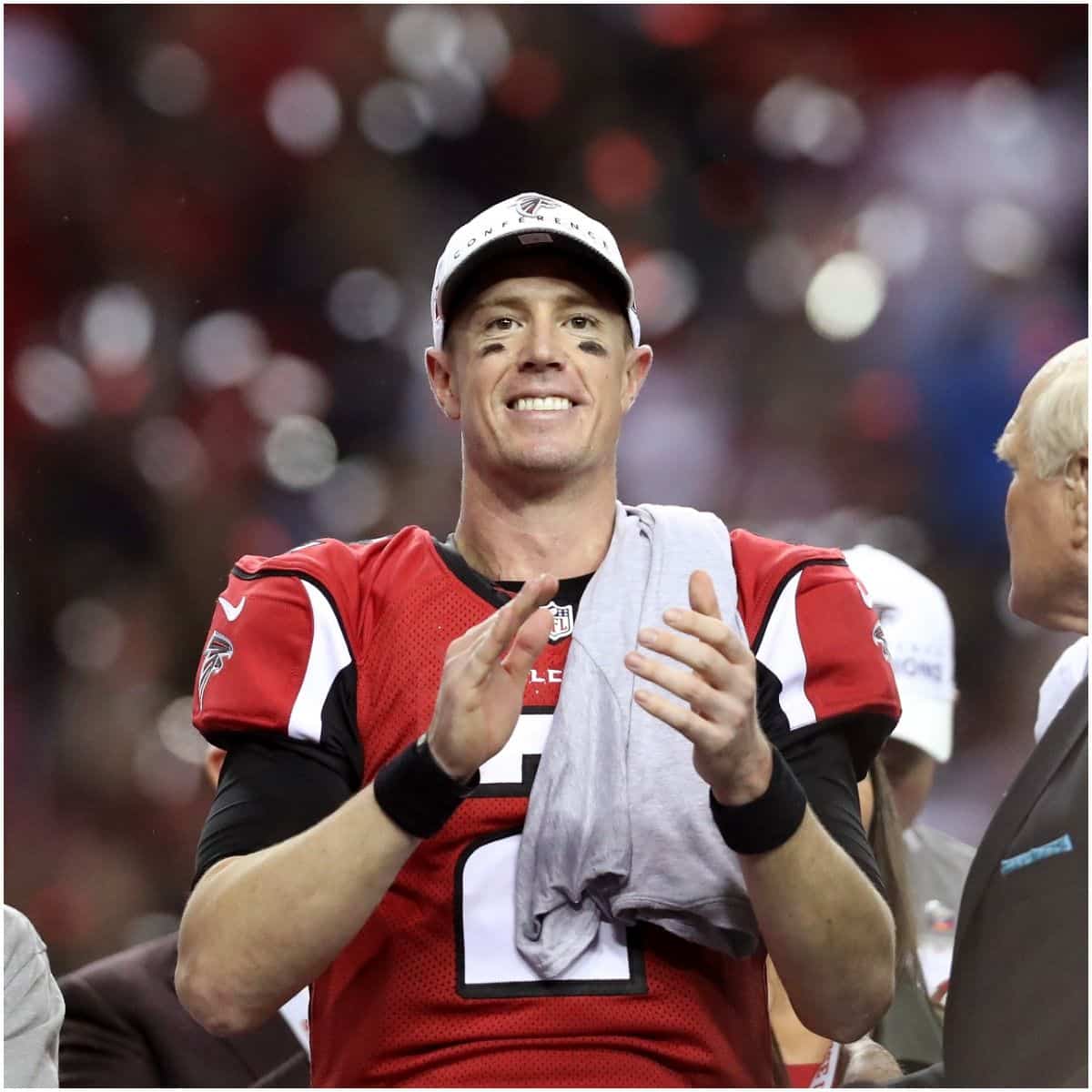 In 2018, Matt signed a contract with the Atlanta, Falcons that made him the highest-paid NFL player at the time.
Ryan signed a 5-year deal worth $150 million.
His excellent career has not only opened him to massive NFL contracts, but he also had a portfolio of brand partnerships with massive companies.
Amongst his top partners are Mercedes-Benz, Gatorade, Tide, and Delta Airlines.
Due to his status as a quarterback in one of the largest sports leagues in the world, he generates massive endorsement deals.
Through his NFL contracts alone, Ryan will have generated over $250 million.
Although his salary appears to be massive, nearly half is likely given to taxes and other various expenses such as agent fees.
Regardless, Ryan generates money in other fashions besides his contract.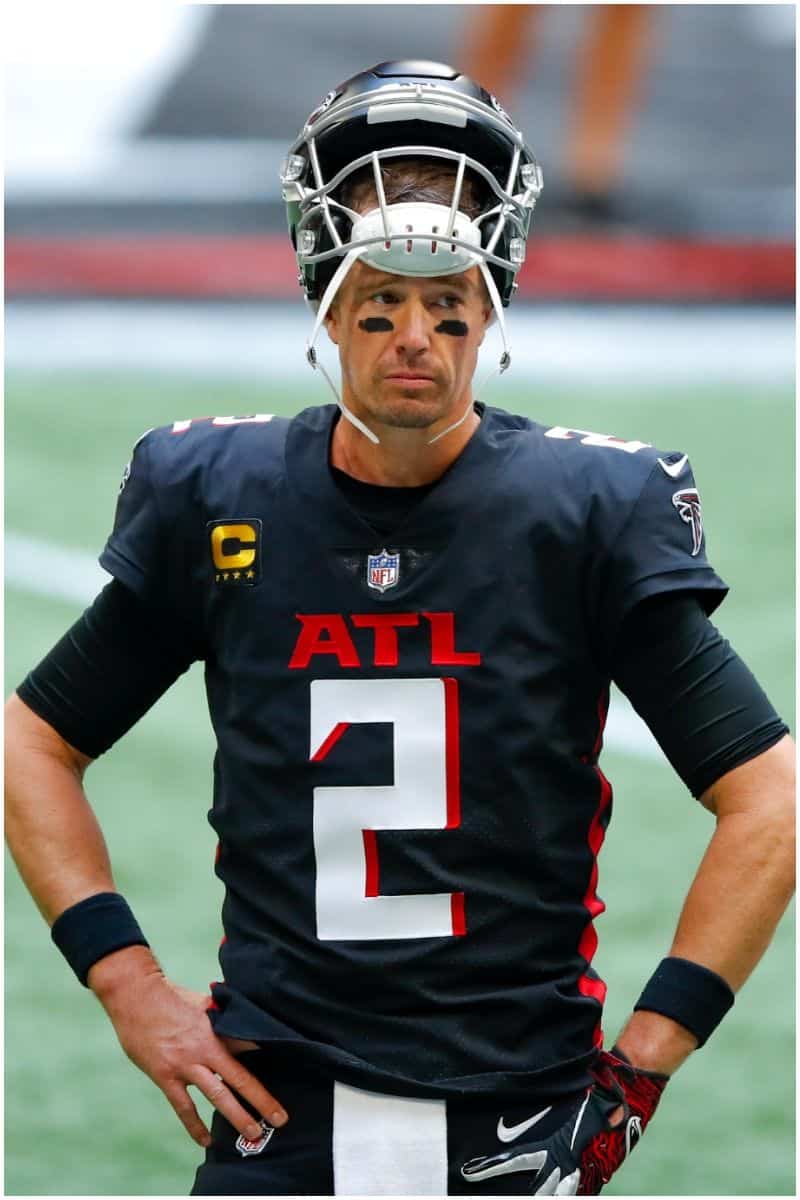 Forbes ranked Matt as the 47th highest-paid athlete in 2020, generating a net take home from contracts and endorsement of $30 million.
Ryan has multiple years remaining on his mega-contract, so his fortune will continue to grow for the foreseeable future.
He likely has his money invested in various business ventures, and his wealth will continue to grow over the course of his career and life.
Following the end of his contract, Ryan will likely retire from football, but his endorsements will remain.
He will still be a prominent figure in the NFL and sports and will maintain his endorsement partnerships even if his playing career has ended.
Based on his career earnings and endorsement partnerships, Matt Ryan's estimated net worth is $100 million.
READ THIS NEXT: Famous Male Snowboarders