What is Shmee150's net worth? Who is Shmee150's girlfriend?
Introduction
Shmee150 (real name – Tim Burton), dubbed "the current undisputed car king of social media," is a British car vlogger and YouTuber best known for his incredible collection of exotic cars ("Shmeemobiles") as well as for his popular YouTube channel.
Biography
He was born on September 17, 1987.
For a while, Burton owned a very successful electronics store in London. After he sold the store, Tim worked in New Zealand as a ski instructor.
He moved back to England after he picked up a ski-related injury. In England, Burton started to work at an investment consultancy firm.
YouTube
Tim started his YouTube channel (Shmee150) on July 7, 2006, where he shares the most amazing luxury cars in existence.
He uploaded the first video in 2010 after he attended a Top Gear Magazine event at Bibendum, Fulham Road, London. In the video, Burton showed footage with Lamborghini Murciélago LP670-4 Superveloce and a Ferrari 458 Italia.
At the time of writing, his channel has over 2.36 million subscribers.
"I could never have predicted where this journey was going to take things, from the beginning back then when it was uploading videos of cycling around central London chasing cars," Burton said in early 2020.
In 2016, Burton published a book titled – "Living the Supercar Dream." The book is a grand exploration of a car enthusiast's passion. 
In July 2018, Tim took his BMW M5 to BMW Individual to have some Individual M Performance bits added to his car.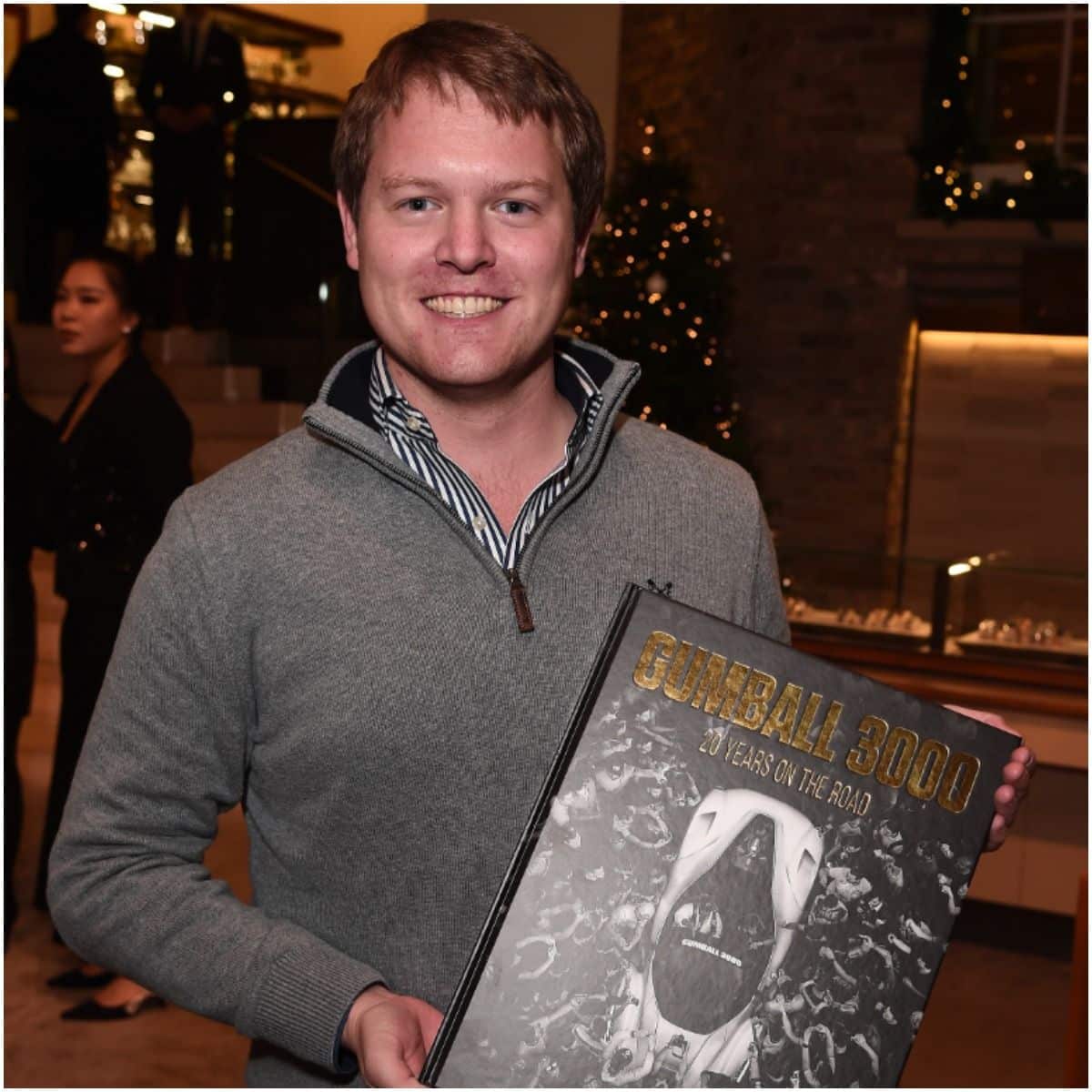 In April 2019, Burton took his MSO-spec McLaren Senna to the famous Nürburgring, located in the heart of Germany in Rhineland-Palatinate.
In July 2019, he got involved in a highway accident while going to the Goodwood Festival of Speed, an annual festival held in Goodwood House, with his McLaren Senna. His car was damaged on the driver's side door by a truck. The repairs of his McLaren Senna took about six months.
In September 2020, he smashed 200mph on the German Autobahn with his famous McLaren Senna.
In November 2020, Burton bought his first electric vehicle – a Porsche Taycan Turbo S. The Taycan is the first EV to feature a multispeed transmission. It also features a function, which boosts power from 616 horsepower to 750 hp.
"I've bought a Porsche Taycan Turbo S," Tim wrote on his Instagram. He added: "It's the first EV to join @theshmeemobiles and will be quite the experience." 
In July 2021, Tim bought a Mercedes-Benz C63 AMG Black Series.
Girlfriend
Shmee150 was in a relationship with a woman, who he calls MsShmee.
In February 2012, Tim introduced his girlfriend to his followers in a video titled – "Introducing MsShmee150!"
"Frankfurt is where my girlfriend lives and works, which is why I am often in Germany," Tim wrote on his website.
As of now, Shmee150 is dating Puppi150. Here is a video with Puppi150.
READ MORE: Who is Steve Baxter's wife?
Quotes
"It's no secret that I am a big fan of the Ferrari V12."
"If you can achieve success in what you enjoy, then the world is your oyster."
Trivia
The first car that he owned was a Renault Clio 1.2 at age 17.
He drove many exotic cars, including – Lamborghini Veneno Roadster, Bugatti Chiron, Pagani Zonda Cinque, and Ferrari F50.
Some of the cars Tim owns are – a McLaren 675LT Spider, a Ford GT, a Porche Taycan Turbo S, a Mercedes-AMG GT R Pro, a McLaren Senna, a Mercedes-Benz SLS AMG Black Series, and an Aston Martin Vantage GT8.
Some of the cars Burton used to own include – a Ferrari GTC Lusso, a Ford Focus RS Red Edition, a BMW M8 Competition, a Mercedes-Benz GT R, Suzuki Jimny, a Porsche 911 GT3, a Ford Focus RS, a Ferrari FF, an Aston Martin Vanquish Volante, a Classic Rover Mini Cooper Sport, a Porsche Cayman GT4, a Mclaren 675LT Coupe, a Mclaren 650S Spider, an Abarth 595C Turismo Convertible, a McLaren 12C Coupe, a Morgan 3 Wheeler, a BMW Z4 sDrive30i, a Mini Cooper S Countryman All4, an Aston Martin V8 Vantage Roadster, an Audi S5 Convertible, a BMW 123d, and a Subaru Leone 1.8 T Stationwagon.
READ MORE: Neal Brennan Net Worth
Shmee150 – Net Worth
Burton earned most of his wealth from sponsors and ads on his popular YouTube channel, which has over 964 million views — about $2.8 million in revenue before taxes.
The most popular video on Burton's channel is "Aventador Crash – Moment of Impact."
Tim also owned an electronics store and worked at an investment consultancy firm.
Therefore, British car vlogger and YouTuber Shmee150 has an estimated net worth of $5 million.
READ THIS NEXT: Who is Rod Rosenstein?