Stephen Espinoza (birth name – Stephen B. Espinoza) is the President of Showtime Sports who is best known for signing stars like Floyd Mayweather during his tenure.
He was also "instrumental" in the Floyd Mayweather, Jr. vs. Manny Pacquiao fight.
Biography
Espinoza was born on January 1, 1970, in El Paso, Texas, USA.
Stephen is of Mexican descent.
He graduated from Coronado High School in 1988. In 1992, he earned a B.A. in communication from Stanford University.
In 1996, Espinoza received his Juris Doctor degree from the UCLA School of Law. In the same year, he started to work at Greenberg Glusker, a firm that is specialized in entertainment law.
In 2002, Stephen was hired at Ziffren Brittenham LLP. At this firm, he has represented Gina Carano, Mike Tyson, Oscar De La Hoya, and Michael Strahan.
READ MORE: Tia Torres Net Worth
Showtime Sports
On November 14, 2011, he was appointed as the new head of Showtime Sports.
In 2012, Espinoza signed Floyd Mayweather, Jr. to a 6-fight deal.
He said for CBS:
"One of my primary goals, when I started here [Showtime Sports], was to elevate the boxing program. Showtime has done a lot of memorable fights."
Stephen went on to say:
"We wanted to continue that and bring even more to the marketplace. If you want someone, there's one name that's above everyone else — Floyd Mayweather."
In 2013, he arranged Mayweather-Canelo. The boxing light-middleweight championship super fight was held in the MGM Grand Garden Arena at the MGM Grand Hotel & Casino in Las Vegas. The fight was won by Floyd Mayweather Jr. in a 12-round majority decision.
In May 2015, Espinoza was the mastermind behind Mayweather-Pacquiao, a boxing match that was billed as the Battle for Greatness and the Fight of the Century.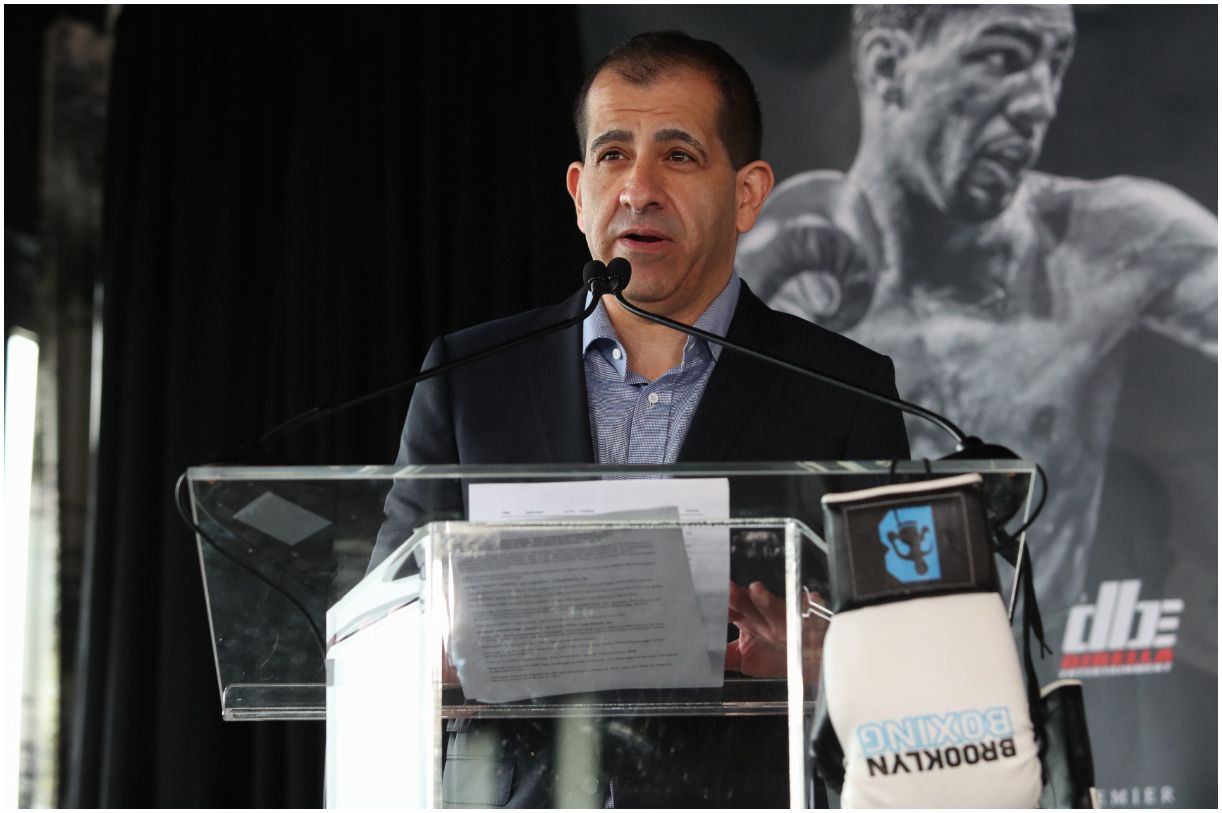 It took place at the MGM Grand Garden Arena in Las Vegas, Nevada. The fight broke PPV viewership records in the US and had more than $410 million in revenue. Mayweather Jr. won the contest by unanimous decision.
In August 2017, he arranged Mayweather-McGregor, also known as The Biggest Fight in Combat Sports History or The Money Fight. The match took place at T-Mobile Arena in Paradise, Nevada.
McGregor reportedly earned $85 million from the fight, while Mayweather earned $275 million. Mayweather won the fight.
READ MORE: Biography of Mariah Torres
It was the second-highest pay-per-view buy rate in history. After this announcement, Stephen tweeted that the fight did not break the pay-per-view record. Later, McGregor tweeted back to Espinoza and told him to shut his mouth.
Stephen said in an interview:
"That is Conor. That came out of the blue. He was adding onto a chain, it was me and a combat sports writer were talking about this."
Espinoza added:
"But you know that's Conor. He goes at opponents like that, he goes after business people like that, he goes after even referees like that sometimes. That's him."
At the start of 2018, Espinoza was promoted from Executive Vice President to President of Showtime Sports. He is reporting to Showtime CEO and president David Nevins.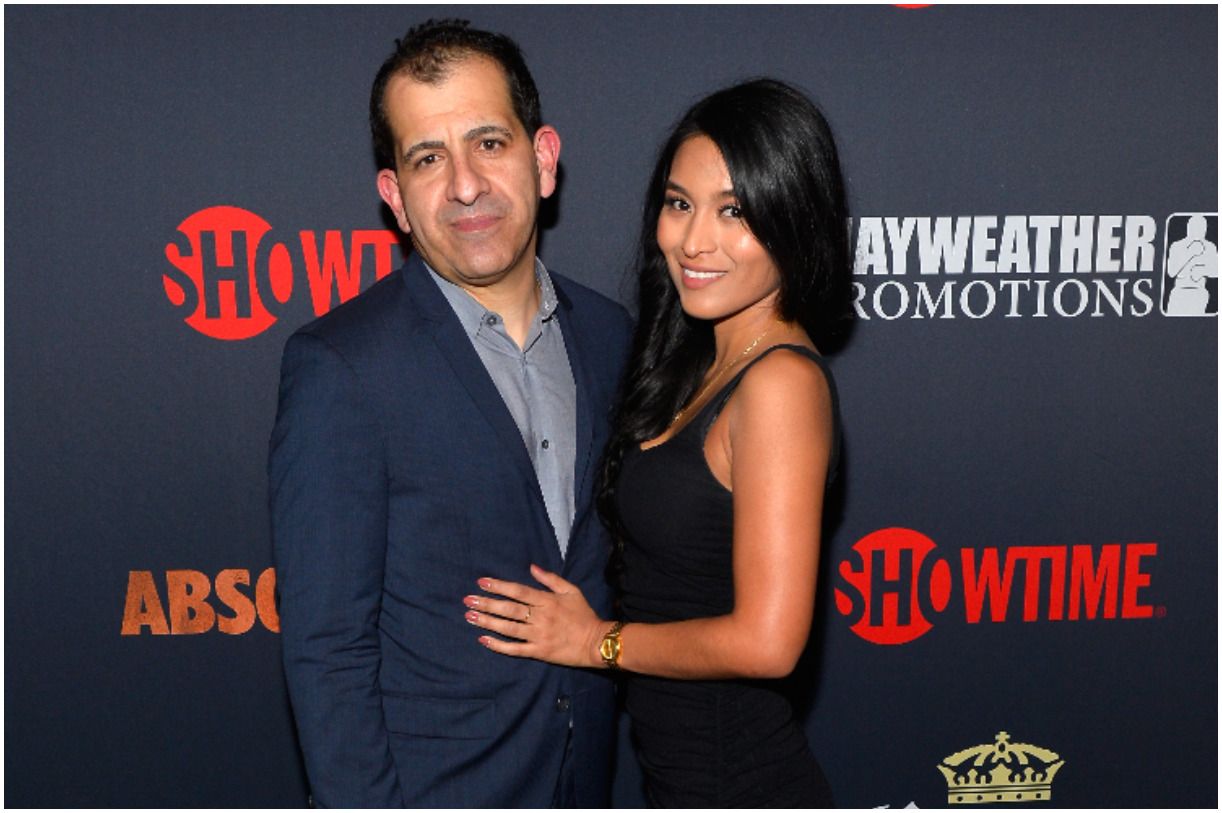 David Nevins said in a statement:
"He is an innovator, equal parts thoughtful and tenacious, who has turned Showtime boxing into the market leader, while also driving excellence in our documentaries and sports series."
In January 2010, Variety reported that Bellator MMA, the company that manages a roster of fighters and produces MMA events, will be reporting to Stephen.
Also, Scott Coker will remain president of Bellator.
Wife/ Girlfriend
Stephen Espinoza kept his personal life private, thus, there is no information regarding whether he is married or not.
READ MORE: All You Need To Know About Parker Nirenstein
Trivia
He served as lead counsel for De La Hoya's Golden Boy Promotions, a company that promoted the match between Floyd Mayweather and De La Hoya in Las Vegas. Leonard Ellerbe іѕ thе mоnеtаrу ѕuреrvіѕоr оf bохеr Flоуd Мауwеаthеr.
Stephen Espinoza – Net Worth
Espinoza earned most of his wealth from working for Showtime Sports. "Not everyone is going to like everything that we do," Espinoza said.
In addition, he worked for Greenberg Glusker and Ziffren Brittenham LLP.
Therefore, Stephen Espinoza has an estimated net worth of $25 million.
READ THIS NEXT: How Adriene Mishler became a YouTube phenomenon